LIST OF LOCAL AREA RESTAURANTS*
In the vicinity of Gaithersburg: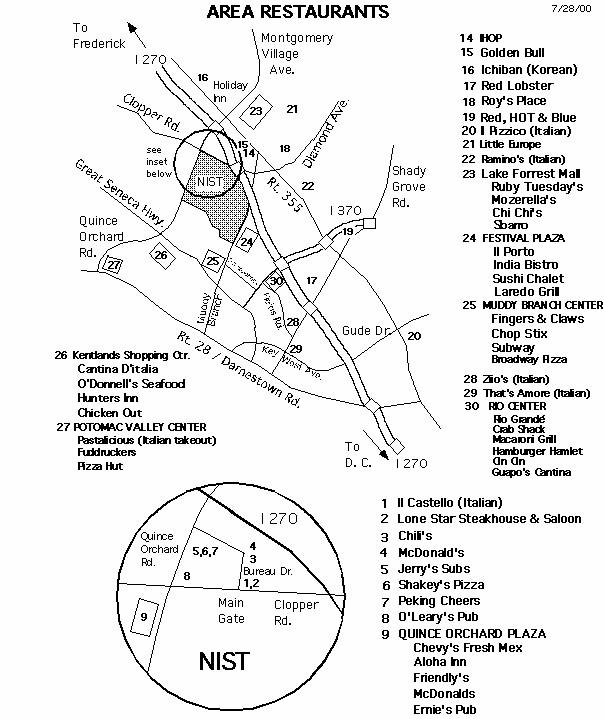 If you cannot view the above image due to your browser not supporting the PNG image format you can click on this link for a JPG version.

* This list is provided for the convenience of guests only. NIST does not endorse nor take any responsibility for any of these establishments.


Last modified 28-Jul-2000.